PATENT IN BELARUS
---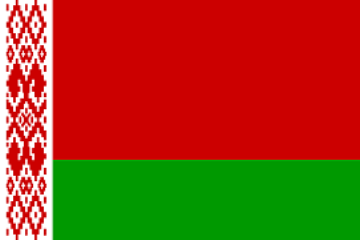 MOSCOW PATENT SERVICE offers the full range of legal services related to patent registration in Belarus including patent search, patent translation, filing and further prosecution of an application, patent maintenance, preparing and recordal of assignment and license agreements as well as representing applicants before courts. We do our best to represent our clients' interests in the most efficient and cost-effective manner.
Patent protection in Belarus may be also obtained via Eurasian patent.
The validity term of a patent in Belarus is 20 years from the filing date. For pharmaceutical patents and patents for agrochemicals it is possible to apply for extension of this term for additional 5 years. In case a patent is extended the Supplementary Protection Certificate (SPC) will be issued.
Novelty grace period is 12 months from disclosure of the information on the invention before filing an application.
Overview of the patent registration procedure in Belarus:
After completion of filing procedure a Belarus patent application undergoes a formal examination. On condition that the applicant submits all required documents, the notification about positive result of the formal examination will be issued. On an applicant's request, which should be filed within 3 years from the filing date, a substantive examination is conducted. If an invention meets the requirements of patentability, a grant decision will be issued. A patent is issued after the payment of the registration fee and the first post-grant annuities.
The procedure of the patent registration in Belarus takes from 3 to 5 years.
Foreign applicants must be represented before the Office by a registered Belarus patent attorney.
What is required for filing a patent application in Belarus:
filing instructions comprising applicant's and inventor's names, addresses and citizenships;
a filing number and a date of a priority application or a PCT application;
a specification with claims, abstract and drawings;
a copy of the amendments, if any;
a Power of Attorney simply signed and stamped by the applicant(s); legalization and notarization are not required unless it is signed by a proxy-holder. The executed PoA should be provided to the Belarus Patent Office within 2 months from filing the application.
For conventional applications - certified copy of the priority document if priority is claimed (should be provided to the Belarus Patent Office within 16 months from filing the application).
Terms
The term for entering the Belarus national phase of a PCT application is 31 months from the priority date. The term for filing a conventional patent application in Belarus is 12 months from the priority date.
If you need further information concerning patent registration in Belarus or quotation for filing and prosecuting of a Belarus or Eurasian patent application please feel free to contact us.